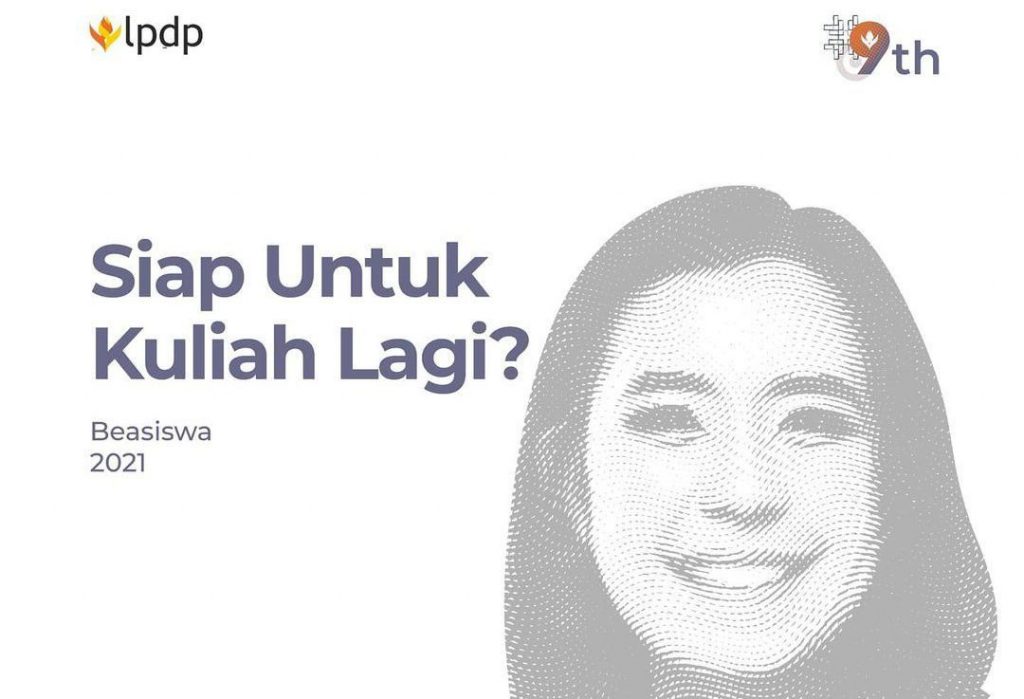 LPDP is committed to preparing future leaders and professionals and encouraging innovation for the realization of a prosperous, democratic and just Indonesia. LPDP organizes master/doctoral scholarship programs for the best Indonesian children and supports other scholarship programs from related Ministries/Institutions.
Scholarship Registration
Register online on the LPDP Scholarship Registration site: https://beasiswalpdp.kemenkeu.go.id/
Complete and upload all the required documents on the registration application
Make sure to submit the registration application to get the registration/registration code
Registration Guide
This registration manual includes the terms and conditions for registering, documents that must be fulfilled, the format of the recommendation letter, the format of the statement letter, and an example of a language certificate that meets the requirements.
Download LPDP 2021 Scholarship Information [PDF]
Further information :
Official website: https://www.lpdp.kemenkeu.go.id/in/page/Beasiswa2021